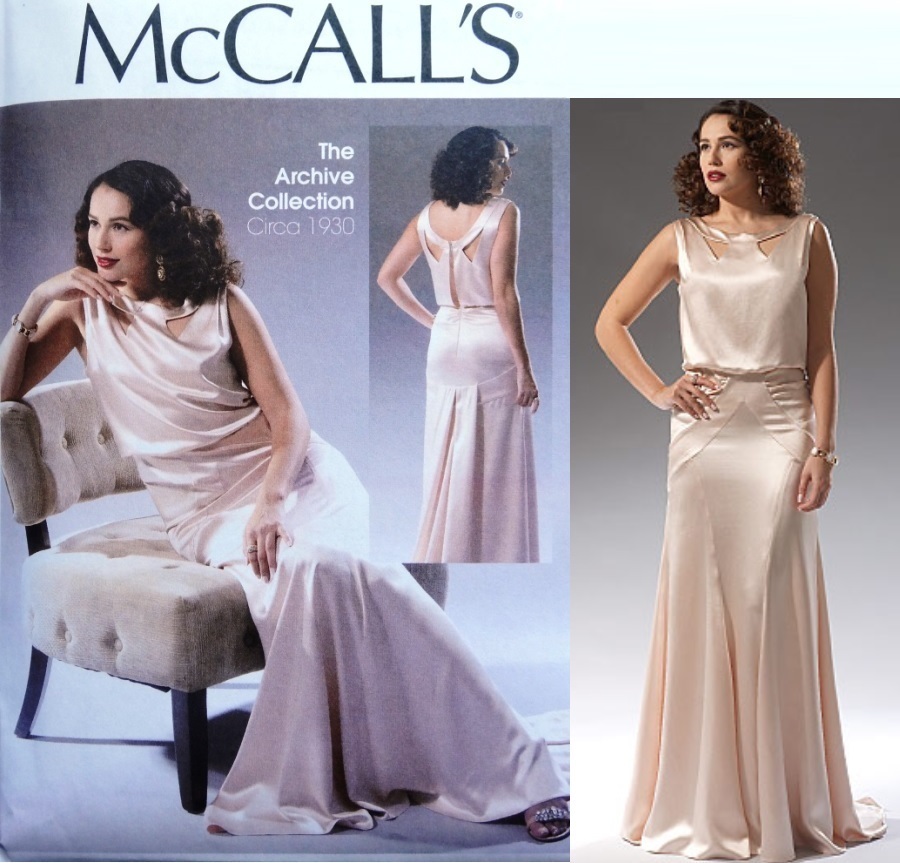 So I have been thinking about what I want to do for my costume this year, and I am hosting a Halloween party on the 8th so I wanted to do something special. Originally I wanted to throw a masquerade-style party, but space and funds are limited for that, so I went simple and decided to do a pattern I bought over a year ago, its one of the first ones I ever bought, "Archive Collection Circa 1930" evening gown by McCalls. I have been dreaming of this for a while but have been too terrified to make it. I even bought a second pattern envelope in case something gets damaged since it was on sale.
Disclaimer: This is not just a costume. Any chance I get, I am wearing this.
What I really love is the seams on the dress. I love how it drapes but is also tailored in the right places. I am going to be very careful with fitting and sewing because I want this to be near perfect. I found some lovely versions on Instagram and google, but you can see very quickly any errors made in these particular seams. I am nervous on how it will lay because I am an apple shape so I have been thinking of getting a set of appropriate foundations to wear under and basing my measurements and fitting with the foundations.
The Fabric I chose is Crepe Back Satin, and I decided to do an emerald green after I saw Kiera Knightley's green gown in the movie Atonement. I thought the deep emerald green would also allow for some old Hollywood glamor, and bring in some of the 1940s which I love. This fabric also has some texture to it, so I think it will really show off those unique seams as well and do fabulous light play.
There are a few changes I am going to be doing.
First is a full bust adjustment. Needs to be done. The second is because I am so large in the chest I don't want the open in the back because I need to wear support, so what I want to do is some of the pretty cloth covered buttons and little button loops. This is new for me, so I am sure that I will say lots of naughty words.
I will keep you in the loop as I go step by step, and let you know of any changes, issues or concerns I have.
Make sure to check out my Instagram account for pictures of other fun finds and adventures.
Jessi Harm
Evil Regal